Butchering & Smoking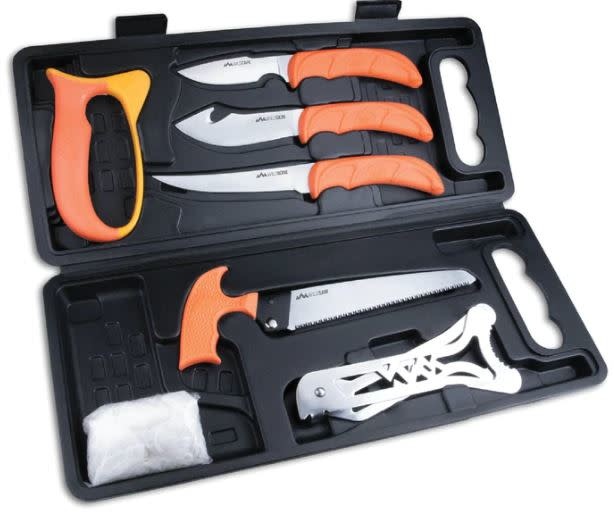 Suggested Item: Outdoor Edge Wild Pak Game Processing Kit
This complete 8-piece, field-to-freezer game processing set with hard-side carry case includes a caping knife, gut-hook skinner, boning/fillet knife, wood/bone saw, ribcage spreader, game cleaning gloves, and a tungsten carbide sharpener to maintain a shaving-sharp cutting edge at all times. The full-tang 420J2 stainless steel knife blades are precisely heat treated, taper ground thin and hand finished shaving-sharp for superior edge retention and performance.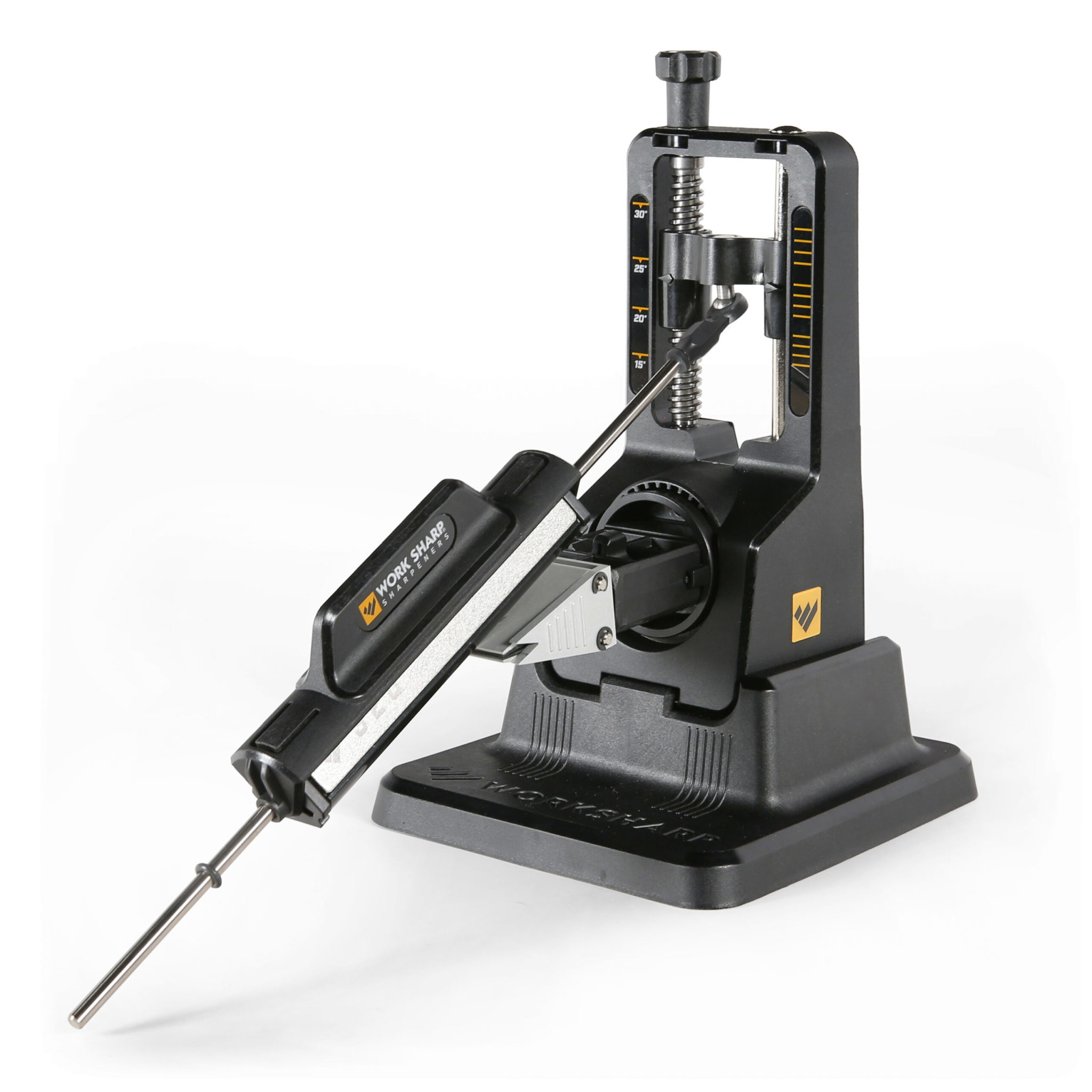 Suggested Item: Precision Adjust Knife Sharpener
The Work Sharp Precision Adjust Knife Sharpener is an angle adjustable, three abrasive grit, knife sharpening system that delivers precision and repeatability. The Sharpening Angle can be easily adjusted from 15° to 30° in 1° increments to sharpen both outdoor and kitchen knives. Tri-Brasive™ includes 320 grit coarse and 600 grit fine grit diamond plates to quickly restore a sharp edge, and fine grit ceramic stone to hone an incredibly keen edge on any knife. Abrasives are quickly rotated in the Tri-Brasive handle and are individually replaceable if they get worn or damaged.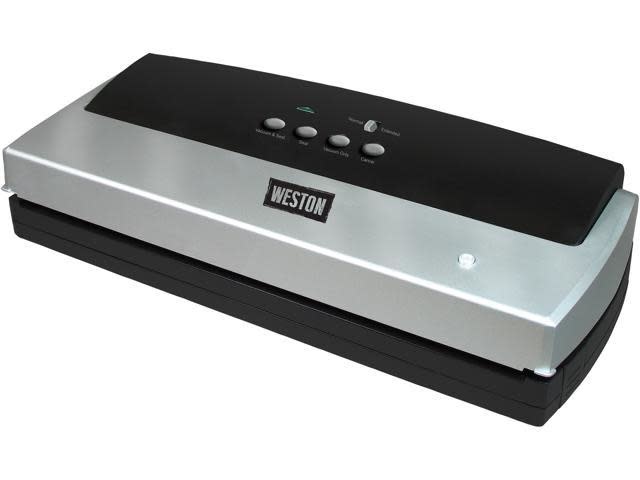 Suggested Item: Weston Harvest Guard Vacuum Sealer
Preserve meats, fruits and vegetables, by locking in freshness and flavor. Featuring a 110 watt motor, the single piston vacuum pump draws 22.5" HG vacuum strength, with a normal and extended vacuum mode for sealing bags up to 11" wide. The seal mode lets you control vacuum pressure for delicate jobs and the lid mounted seal bar prevents overheating. Includes ten 8" x 12" quart sized vac bags. This unit also has an accessory port for use with vacuum marinating canisters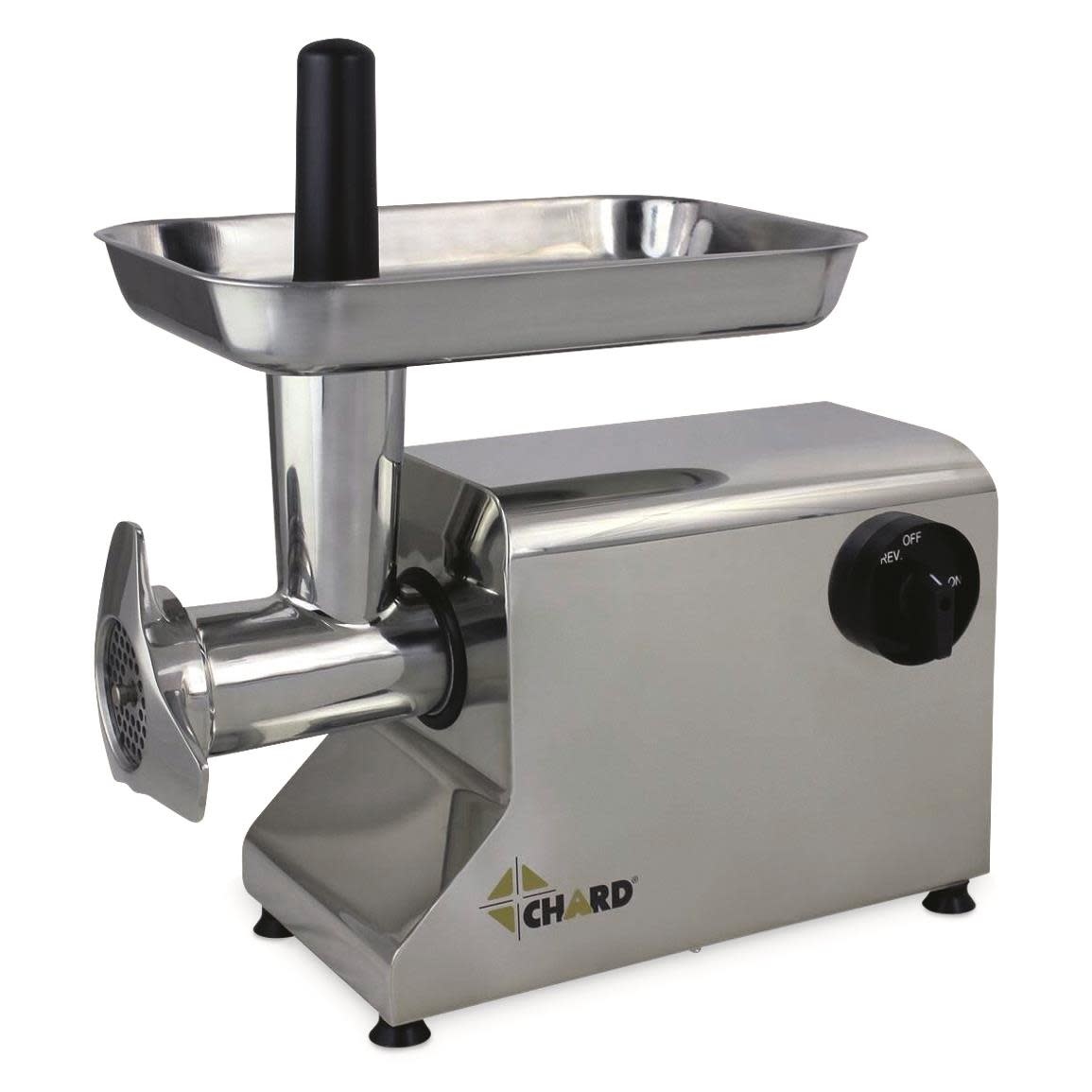 Suggested Item: Chard #12 Electric Food Grinder 0.74 HP
The Chard#12 Pro Power Electric Grinder puts you in charge when it comes to processing your own meat like a pro. The 0.75HP induction motor and permanently lubricated all-metal gears provide a powerful high-torque output, so you can grind generous portions of meat quickly and efficiently. The reverse auger function prevents jamming, so you can stay the course without interruption. The stainless steel cutting blade and sintered steel cutting plates process up to 10 lbs. of meat per minute.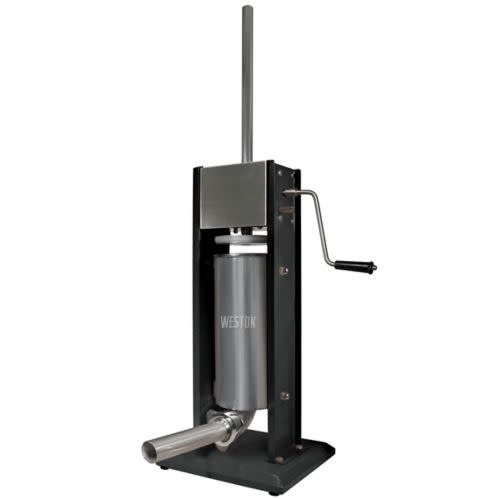 Suggested Item: 
Nothing better than being able to make your own sausages at home. Made out of a heavy duty stainless steel and disassembles for easy cleaning. Hold 11 lbs of ground meat and Includes a set of 4 stainless steel funnels 13 mm for snack stick, 20 mm for pepperoni & bratwurst, 30 mm for summer sausage, 40 mm for luncheon meats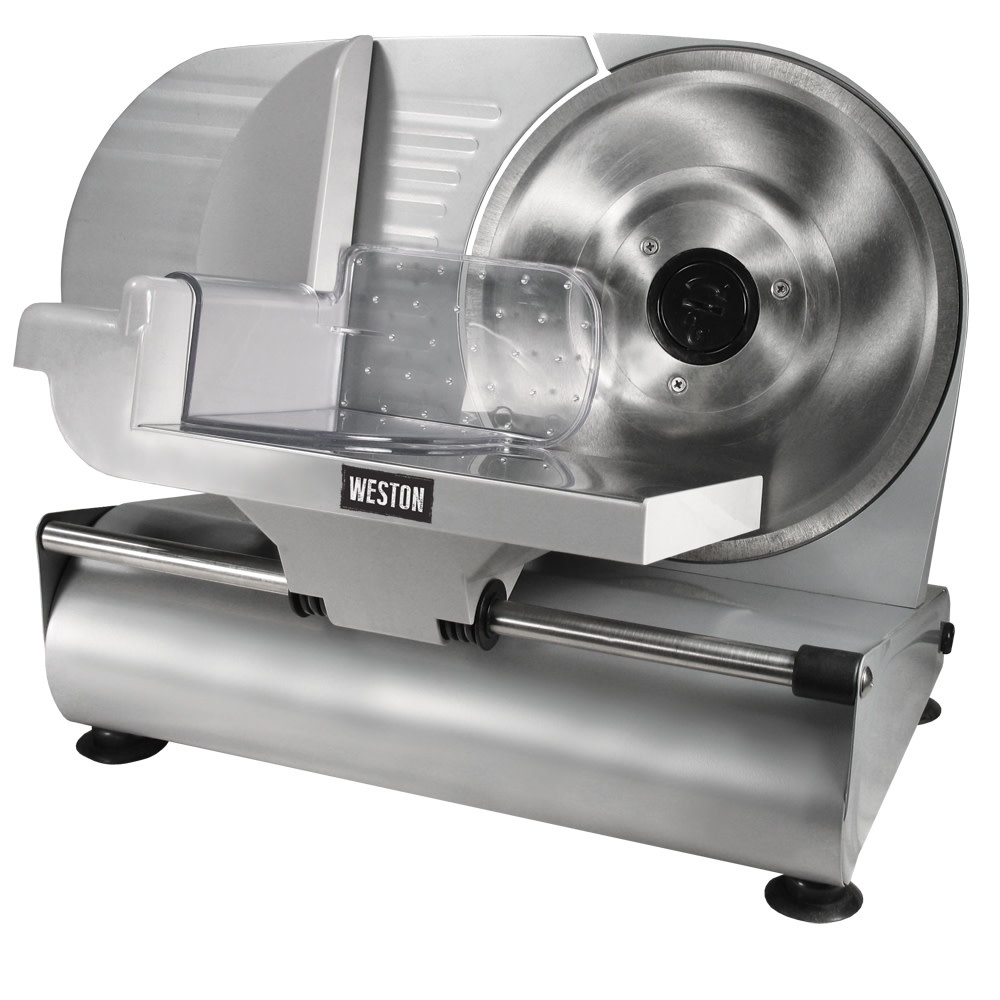 Suggested Item: Weston 9" Electric Meat Slicer
This Weston Food Slicer features a removable 9" stainless steel blade, and is powered by a belt-driven 150 watt motor that slices through all of your meats and vegetables quickly and easily. The thickness control allows you to slice deli meats as well as steaks and everything in between.
Suggested Item: Bradley 6 Rack Digital Smoker
The Digital Smoker took the two individually controlled heating elements and gave their control centers some upgrades. With this model, you can set precise oven temperatures, time, and amount of smoke for consistent results each time you smoke. The automatic thermostat allows you to set the oven to the desired temperature and the smoker will automatically adjust its heat to maintain that temperature. The auto-off feature has been added to make your smoking experience more convenient, by automatically turning off the smoker or wood burner when the oven or smoke time has run out.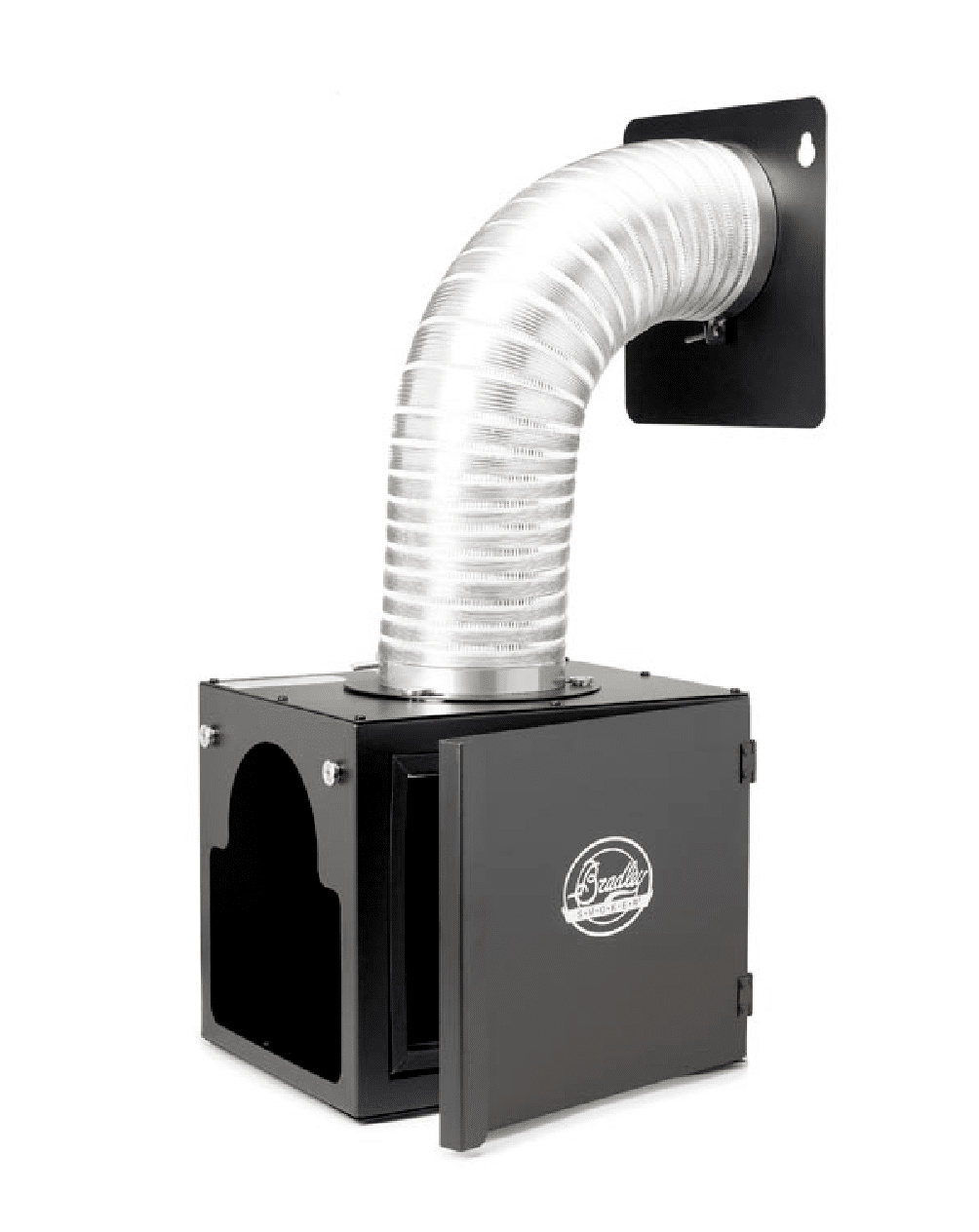 Suggested Item: Bradley Cold Smoke Adaptor
Perfect for smoking cheese, maple syrup, whisky and anything else you can think of.
Bradley Cold Smoke Adaptor kit now enables you to do a true and simple cold smoke. Even on warm summer days! By moving the bisquette burner outside the smoke box, you can turn any Original or Digital Bradley Smoker into a cold smoker unit.
Suggested Item: Bradley Smoker Digital Thermometer with Probe
Take the guesswork out of roasting and smoking, getting it perfect every time. With a built-in stand for easy viewing, the Bradley Digital Smoker Thermometer makes checking the internal temperature of your foods without opening your smoker door a breeze.
Suggested Item: Bradley Non-Stick Mats 4 pk
Bradley Smoker Non-Stick Silicon Mat are the solution if you're tired of your meat sticking to your smoker racks. The Magic Mats simply go onto your smoker racks, and your food sits on the mats, allowing you to move your food easily. The fine mesh allows smoke to penetrate food easily, making it perfect for smoking. Magic Mats are reusable, and dishwasher friendly, making clean up super easy!
Suggested Item: Bradley Smoking Bisquettes 48 pk Whiskey Oak
The secret to the Bradley Smoker is the Bradley flavor Bisquettes. To produce the bisquettes, the hardwood chippings are bound together using precise quantities, at controlled pressures and densities. The flavor of the smoke is determined by the variety of wood being burned.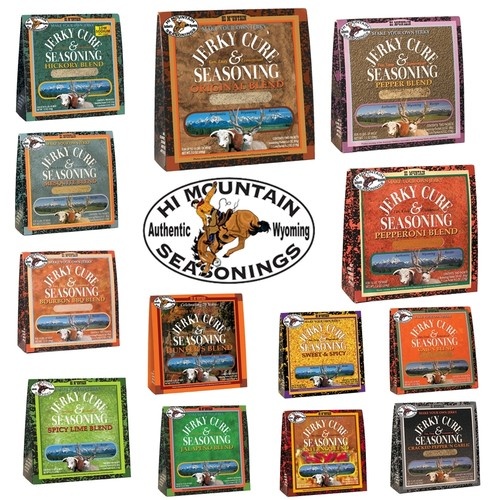 Suggested Item: Hi Mountain Jerky Kits Cracked Pepper and Garlic
You have found the world's best Jerky Cure and Seasonings. Hi Mountain Jerky Kits include everything you need to make delicious, homemade jerky from beef, poultry, wild game and fish in your oven, smoker or dehydrator. Each kit seasons up to 15 lbs. of whole muscle meat or 10 lbs. of ground meat.
Suggested Item: Hi Mountain Sausage Kits Jalapeno Summer Sausage
Nothing beats fresh, homemade sausage! It is fun and easy to make. Hi Mountain Sausage Making Kits include everything you need to make homemade sausage - seasonings, cure, casings and easy to follow directions. Each kit seasons up to 30 lbs. of meat, three lbs. at a time if you choose. Kit Includes two 4.2 oz. packets of Hi Mountain cure, two 10 oz. seasoning packets, one pack of mahogany fibrous casings and detailed instructions.