Heres a list of basics that every outdoorsmen could use, be replace, or upgraded to.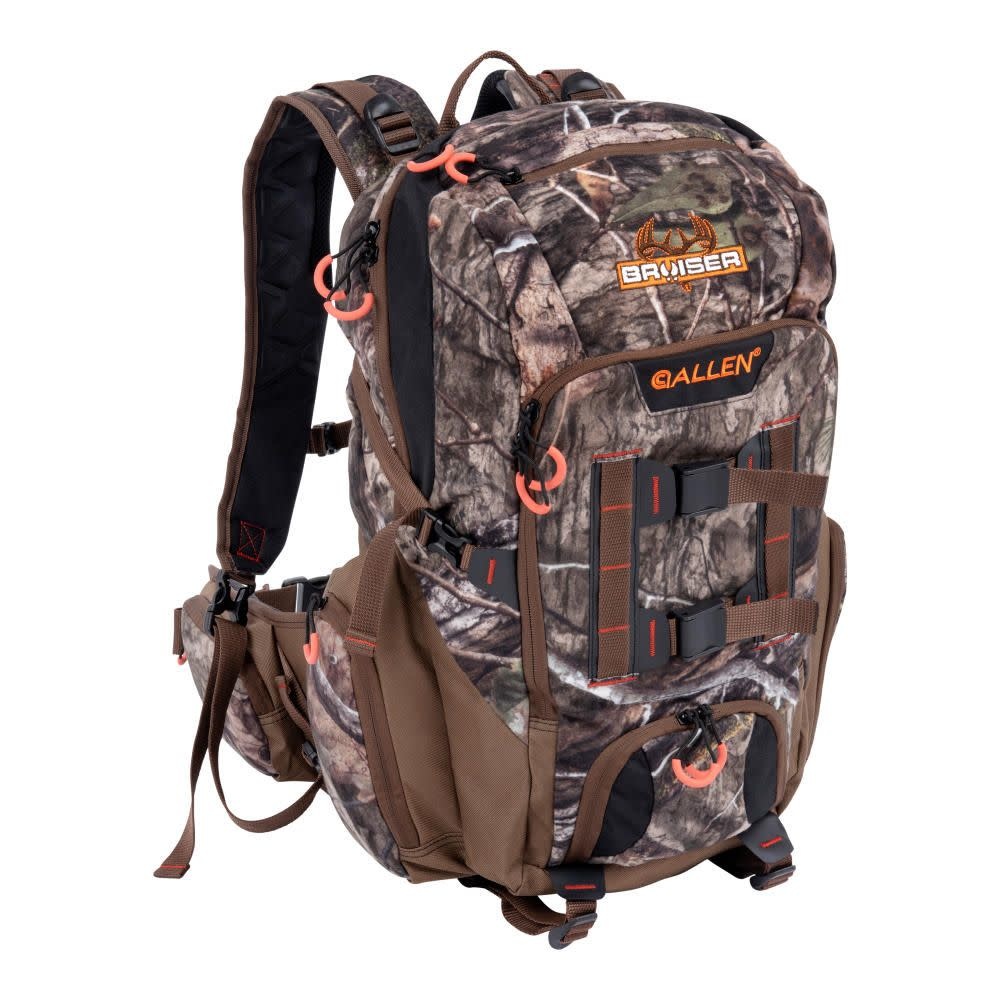 Suggested Item: Allen Gearfit Pursuit Bruiser Day Pack
The Bruiser Daypack has 2350 cubic inches of storage capacity in a backpack, this pack features a fold-down workstation that gives you easy access to your gear when you're in the treestand. The workstation remains open to keep your hands free, and it has two pouches with stretch closures, perfect for holding calls, a removable patch with elastic loops that can hold just about anything from scent to range finders, plus a mesh zippered pocket for your keys and phone. The main compartment of the pack has a wide opening so you can quickly get at large items, and it also has a slot to hold your favorite hydration pouch. The outside of the pack has two large zippered pockets, a small accessory pocket, plus slots for rattling antlers. On the front of the pack, there is an adjustable gun or bow carry system and on the bottom of the pack, there's a hidden pouch for the included reversible rain fly.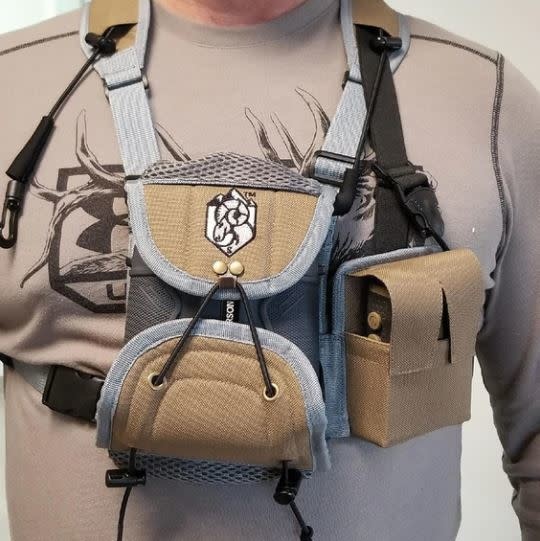 Suggested Item: Next Level Hunter Bino/Rangefinder Harness
This binocular/range finder harness system from Next Level Hunter™ has been designed specifically with speed and efficiency in mind. This harness offers full protection without having to waste precious seconds with "full containment".  One handed access made quick and easy. Rangefinder Pocket includes quick detach, drain holes, and a magnetic weather hood that keeps your RF eye piece free and clear of debris, rain and snow. Back Pad and Shoulder Straps are built with both comfort and breathability in mind, strapping that secures the harness tightly to your chest. Fully adjustable to meet all body types.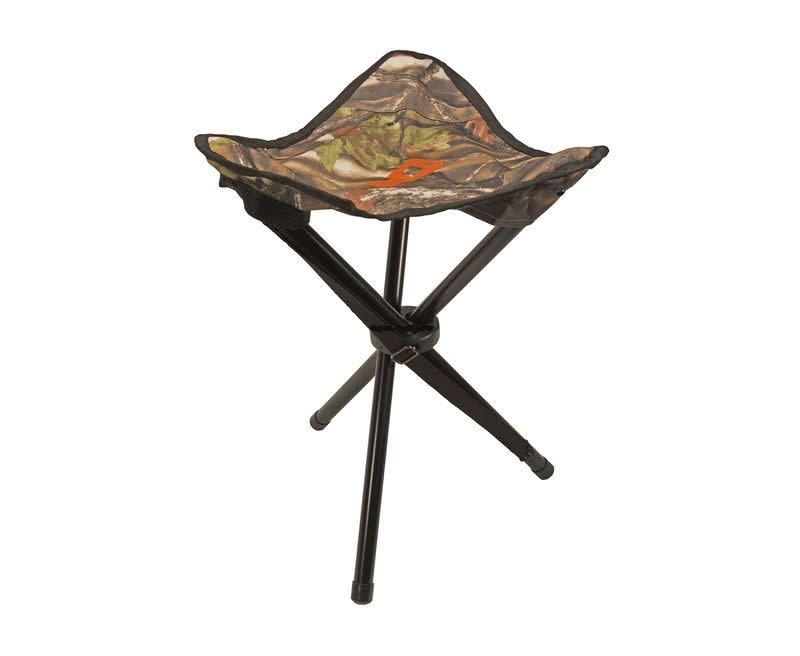 Suggested Item: HQ Outfitters 3 Legged Camo Stool
A stool for your blind or for your campfire is an invaluable tool! This portable, durable, and comfortable stool will be your companion on many hunts to come. Fold it up and put it in your daypack or carry it with its sholder strap. Weight Compacity of 300 Lbs.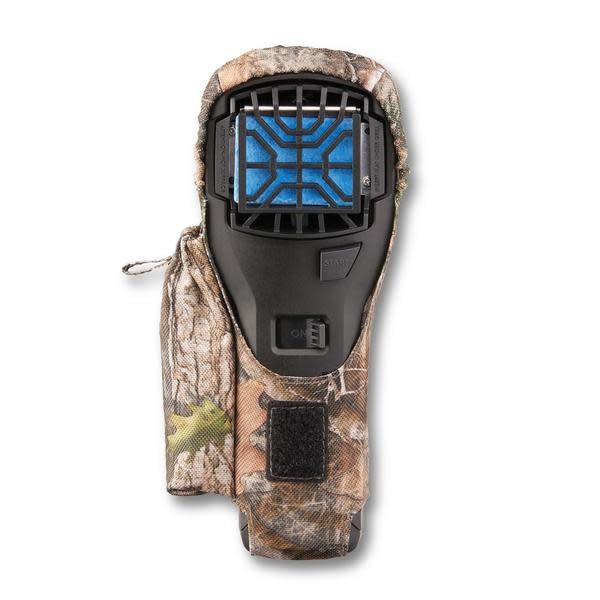 Suggested Item: Thermacell Mosquito Repellent with Camo Holster
The Thermacell MR300 Portable Mosquito Repeller with Holster is very effective at repelling mosquitoes by forming a 15-foot mosquito protection zone just minutes after being activated. The MR300 Repeller with Holster can be used during virtually any outdoor activity to repel annoying mosquitoes, stopping them in mid-air before they come into contact with skin. Pefect for hunters ,scent-free and DEET-free. No spray, no mess, no open flame and no smoky candles.
Suggested Item: Havalon EXP
The all black design and tanto style blade of the EXP is tactically inspired, but it is so much more. What sets this knife apart from other EDC and tactical knives is the addition of the Havalon Quik-Change fitment. The addition of the Havalon replaceable blade system gives users the perfect balance of sharpness, finesse, strength and reliability. With the world's sharpest blade on one end and an endlessly capable tanto on the other, the Havalon EXP is ready for anything.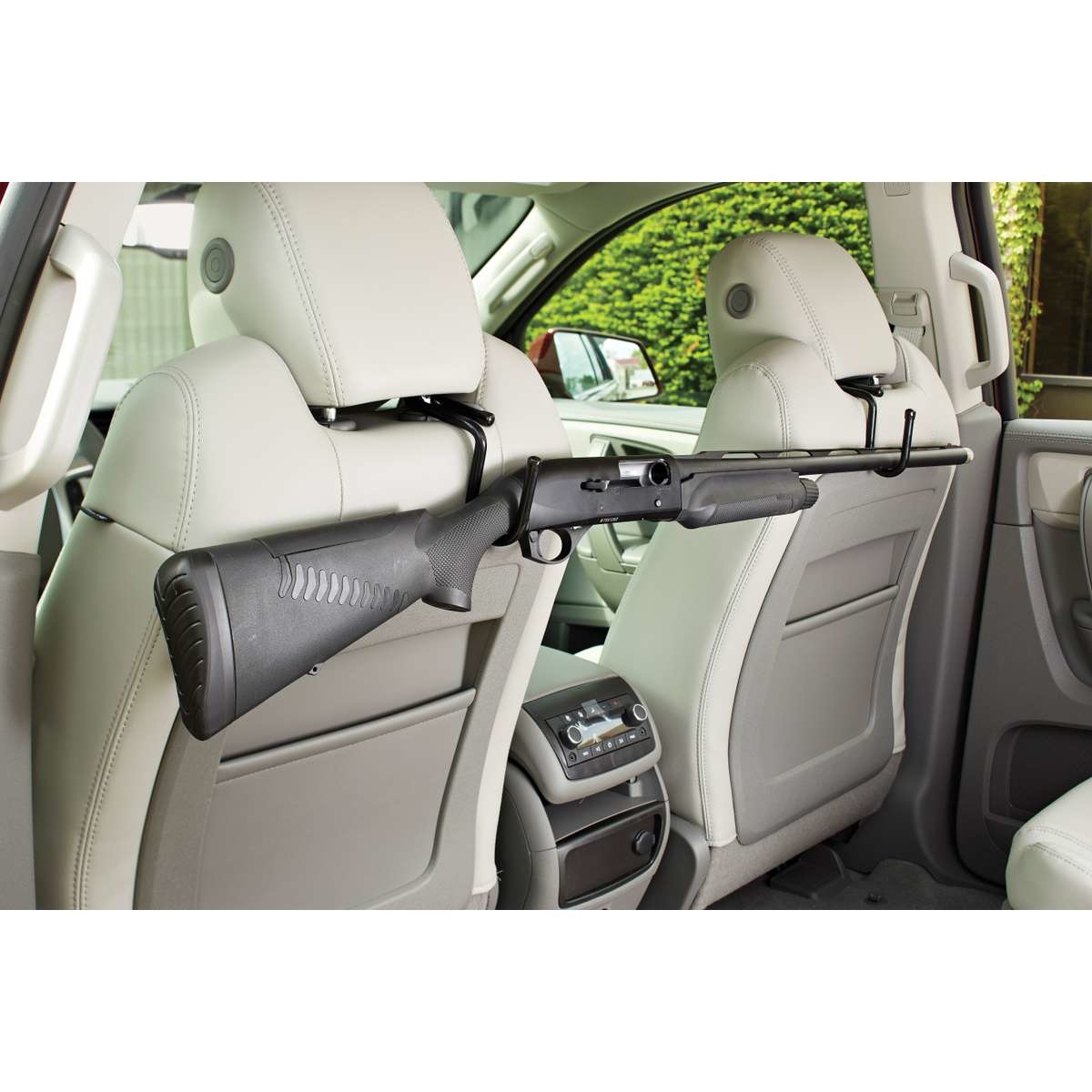 Suggested Item: SnapSafe Vehicle headrest Gun Rack
Coated wire hooks secure to each headrest (driver and passenger seats) and hang behind seat to hold a long gun. Can be used to hold range bags, clothing or grocery bags as well. Great idea for over the headrest rifle storage.
Cast Iron Pots and Pans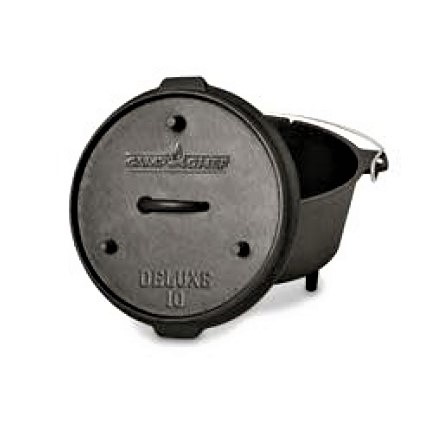 Suggested Item: Camp Chef Dutch Oven
Dutch oven cooking allows you to prepare the heartiest meals that are only achieved with cast iron cookware. Use this 4-quart, 10-inch cast iron Dutch oven for your family''s favorite recipes. This cast iron piece has a flange on the lid making it excellent for cooking with charcoal briquettes or wood. Best of all, each piece of our cast iron cookware comes pre-seasoned with our True Seasoned Finish, providing a natural, easy-release surface that is ready to cook on.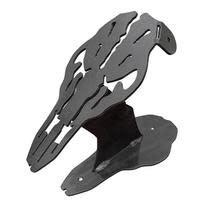 Suggested Item: Horn Hanger
For all those horn hunters this is the perfect item. The Horn Hanger is unique and easy-to-install, making it convenient for mounting any species of deer antlers. It is aesthetically pleasing and perfect for indoor/outdoor installation, can mount to just about any flat surface and is adjustable to accommodate a wide variety of shed antlers.
Suggested Item: Gopher Call
Boring afternoon why not do some pest control, You'll be amazed to see how many gopher heads pop up with a simple blow of a whistle. Call gophers and prairie dogs, and any ground squirrel.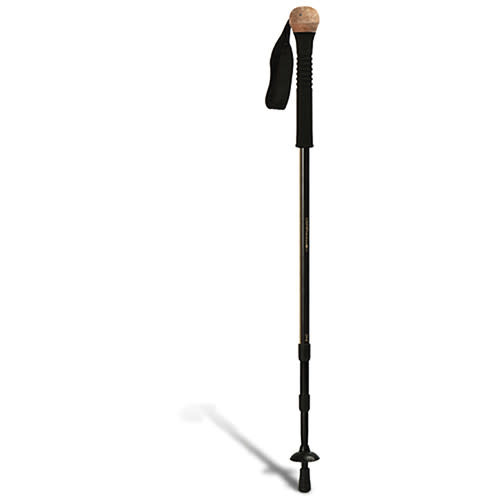 Suggested Item: Vortex Copperhead Multipod
The Copperhead MultiPOD Monopod from Vortex is a height adjustable aluminum walking staff and mounting platform in one. Remove the cork-like head to reveal a 1/4" threaded bolt designed to accommodate an optic or camera. The removable rubber foot unscrews to provide access to a carbide tip that delivers extra grip on ice and slippery surfaces. Height adjustable 28-56".