Trapper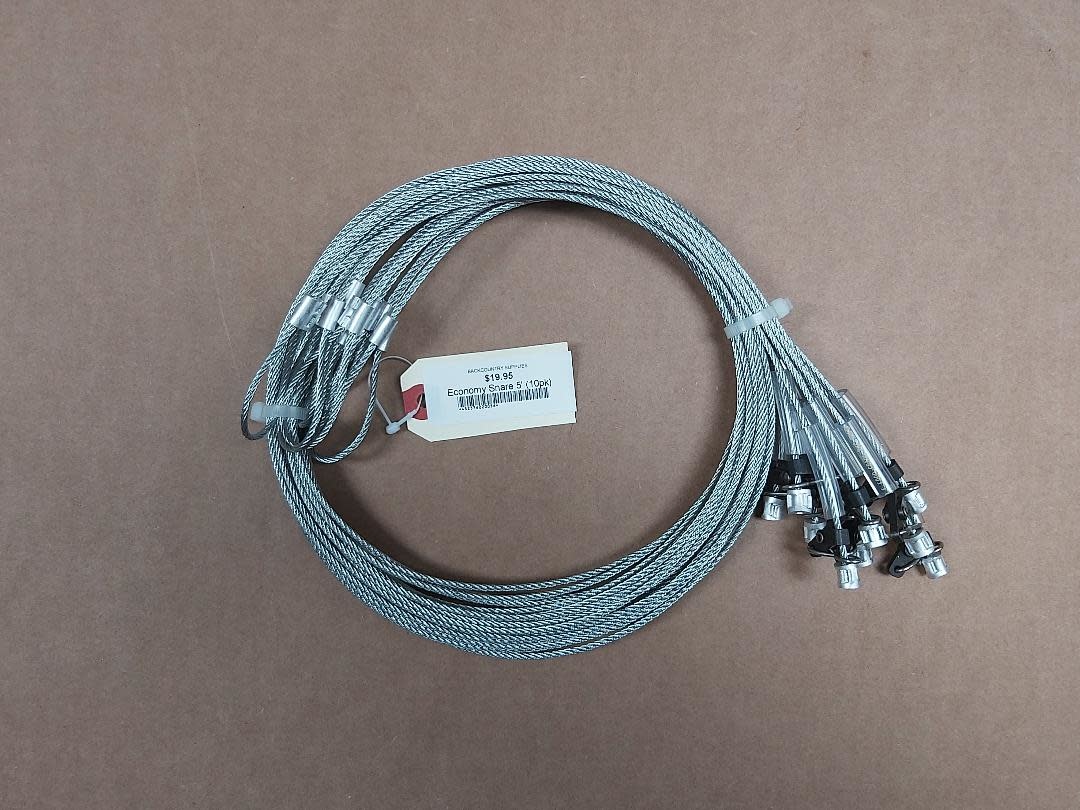 Suggested Item:  Economy Snare 5' (10pk)
Trappers go though lots of snares throughout the year. Get them a new high quality set.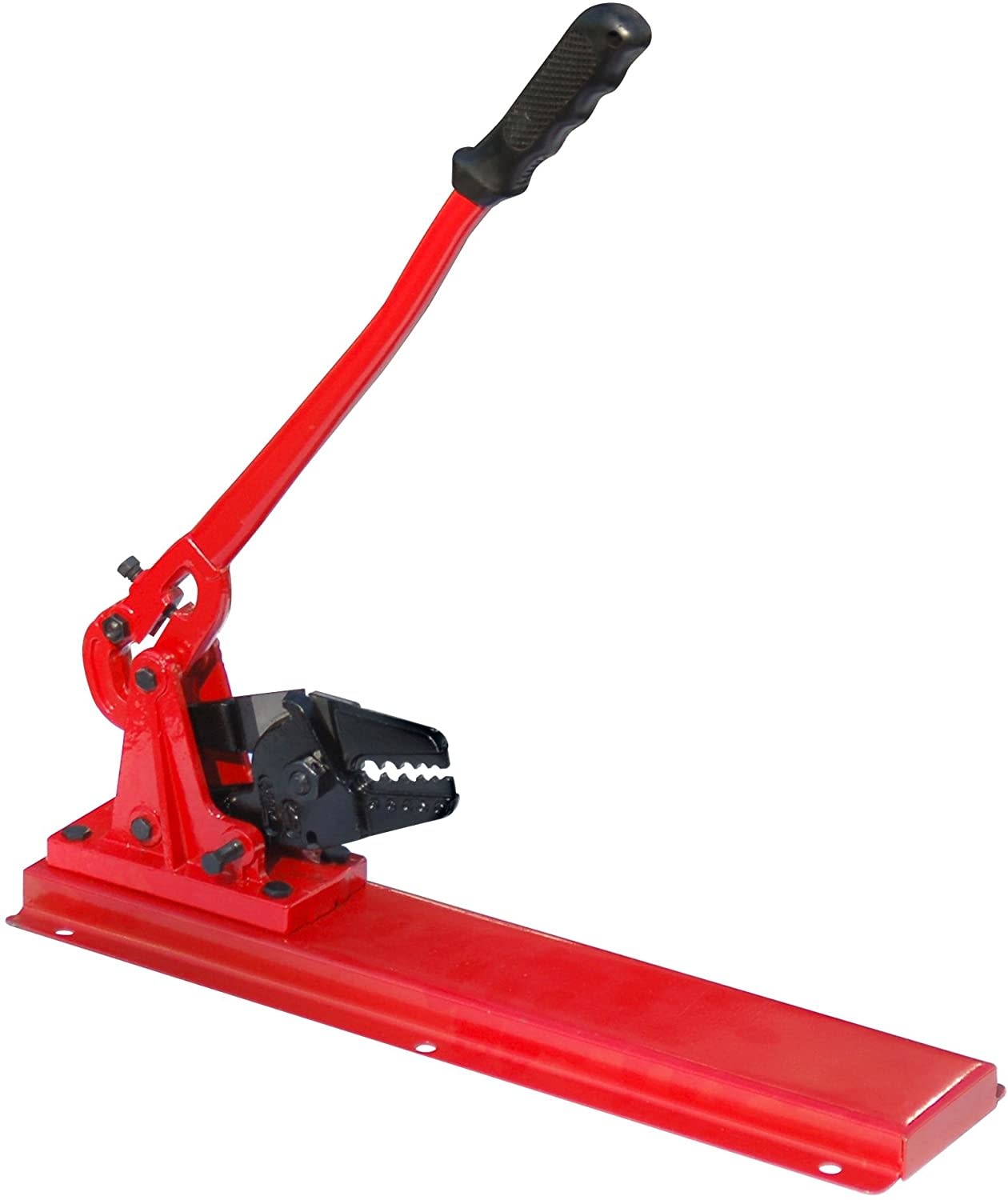 Suggested Item: Bench Swager
For those looking to make their own snares. Multi-compression jaws swager for 1/16", 3/32", 1/8", 5/32", and 3/16" oval/stop sleeves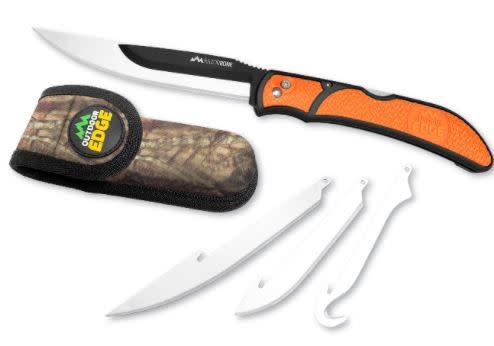 Suggested Item: Outdoor Edge RazorBone
The RazorBone merges big blade performance with folding knife convenience in a compact, lightweight multi-blade set to breakdown the biggest of game fast and easy. Three different blade styles work in unison to field dress, skin, debone and prepare fresh venison into family size portions, all with one tool that never needs sharpening. The RazorBone™ Includes three 3.5 inch drop-point blades, two 5.0 inch boning/ fillet blades plus our new gutting blade to open game like a zipper without piercing vital organs.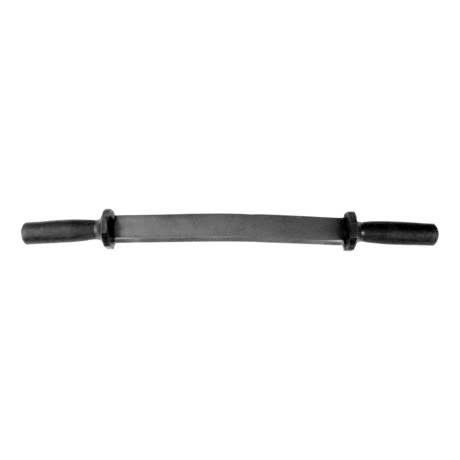 Suggested Item: Two Handled 12" Fleshing Knife
has a curved stainless steel double edged blade, measures 12 1/4" X 1½". The convex side of the blade is sharp for shaving and the concave side is blunt for pushing.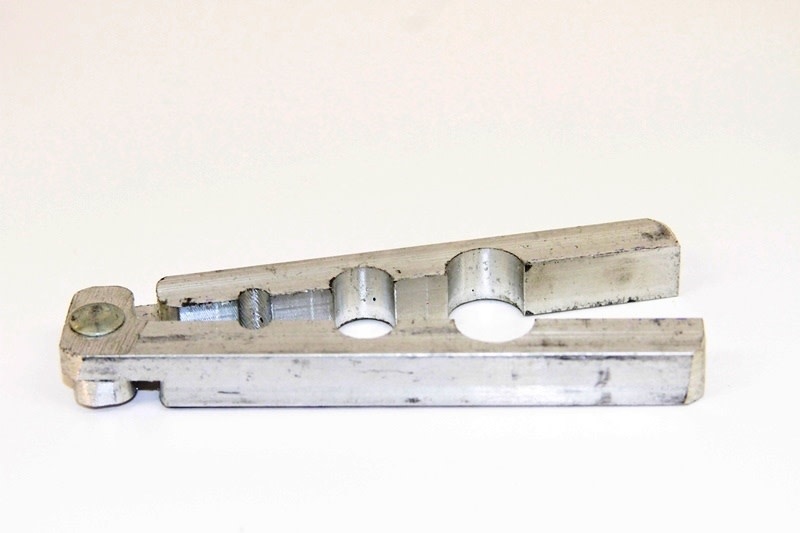 Suggested Item: Tail Stripper -Metal
The metal Lifetime Tail Stripper has 3 openings for versatility in handling many different animals Such as Coyote, Fox, Mink, Raccoon, Skunk just to name a few. This heavy duty tail stripper is built to last.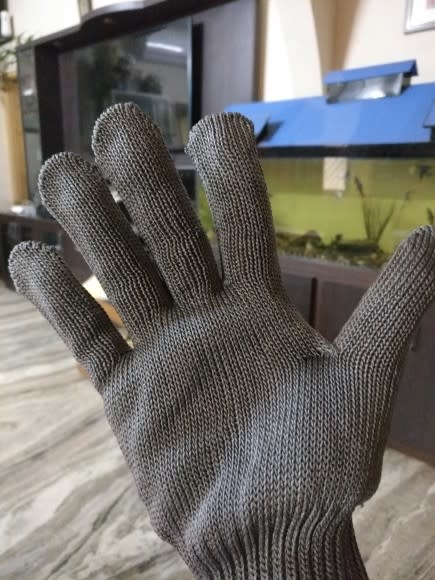 Suggested Item: Danielson Cut & Slip Resistant Fillet Gloves
4x stronger than leather: Our cut resistant, highly durable gloves give you EN388 level 5 cut resistance. In other words, they're made of the highest level of cut resistant material you can get on the market. Machine washable: Done using that onion slicer, chopping up steak meat, dicing the vegetables, grating the carrots or using the mandoline? Taking care of your gloves is easy peasy. Just throw them in the washing machine on cool with some mild detergent then let them drip dry.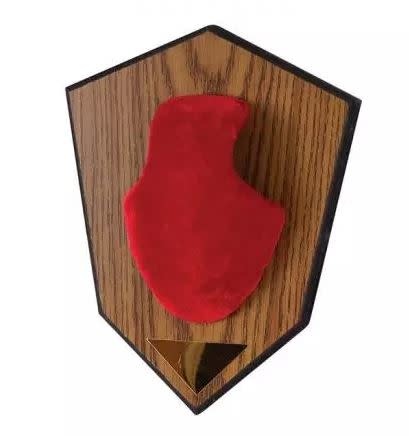 Suggested Item: Antler Mounting Kit Wood Grain Plaque Red Skull Cover
Allens Antler Mounting Kit is a sturdy plaque with a wood grain laminated finish and an engravable plate. Skull mount is covered with Red fabric to really make your pride stand out. Skull cover that can be formed to most horn configurations.
Suggested Item: Skull Hooker European Skull Mounting System Large
The Big Hooker is a sleek and streamline approach to hanging large to extra large European trophies. The Big Hooker is completely customizable both up and down and left and right to provide the perfect up right and natural presentation of your trophy. Constructed of strong powder coated steel. The Big Hooker requires no drilling or damage to your skull as the prong fits securely and naturally into the back of the skull.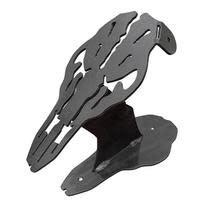 Suggested Item: Horn Hanger
The Horn Hanger is unique and easy-to-install, making it convenient for mounting any species of deer antlers. It is aesthetically pleasing and perfect for indoor/outdoor installation, can mount to just about any flat surface and is adjustable to accommodate a wide variety of shed antlers.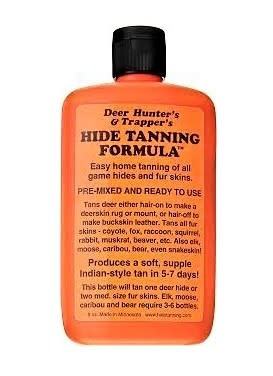 Suggested Item: Trappers & Hunters Hide Tanning Formula
You can tan deer hides either hair on for a rug or mount, or hair off for buckskin leather. You can tan all fur skins including muskrat, mink, beaver, fox, coyote, raccoon, squirrel, bear, elk, moose, cowhide, sheep and even snakeskin among others. Hide Tanning Formula is premixed and ready to use. It produces a soft, supple Indian style tan in 5-7 days. One 8 ounce bottle will tan one deer hide or two medium size fur skins. Bear, elk, moose and caribou will require 3-6 bottles. Complete instructions are included. You'll be amazed how easy it is.